Well I finally finished another figure. I know, it's been awhile. I was having trouble focusing on one project. I've got like 6 figures half finished sitting on my desk. Including a few that I've been promising people for awhile. I promise they are on close to being finished.
I've had some big stuff happening since my last post. I finally posted some figures on eBay. I figured I should try to fund this hobby of mine. I sold my Dutch and Michael Jackson customs and they did really well. Mostly Dutch, but I was happy with both. It also lead me to my first commission piece. I made a Soap McTavish head from Call of Duty for a customer and it went great. I'm going to put my new figure up on eBay, so here's hoping my luck holds out.
Well on to the figure. I made Rick Grimes from The Walking Dead. The Walking Dead is easily my favorite comic going right now and the new TV show is shaping up to bring it hard.
I went with his look from the beginning of the comic. I chose this look since I've seen a few custom of him from later in the story so I figured I'd go this route.
I gave him a bunch of accessories which is something I haven't done in the past. He comes with a pistol, a hatchet, a shotgun, and a backpack with bedroll made from an old t-shirt. The pistol fits in his holster and the shotgun slides into the backpack.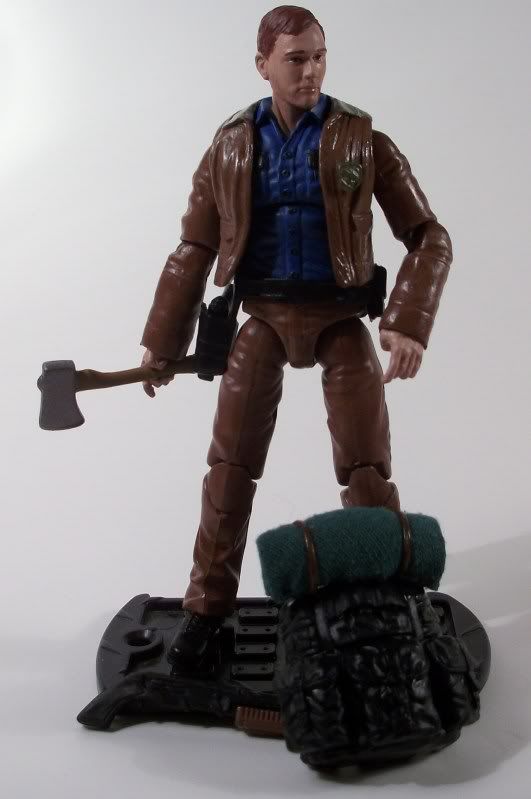 Well hope you guys liked him. Hopefully I'll have a lot of new stuff coming up soon.
Here's the link to the
eBay auction
wish me luck.