All right I'll get right to it. I've got two new zombies for my zombies through the ages line. First up is the 80's zombie. I really upped the gore on him. The 80's are my favorite era for zombie movies and the ridiculous gore is a big part of that. I dremeled out his stomach and sculpted some various guts and painted them up. I added a gloss clear coat to give them that fresh from the body sheen. I really like how this turned out.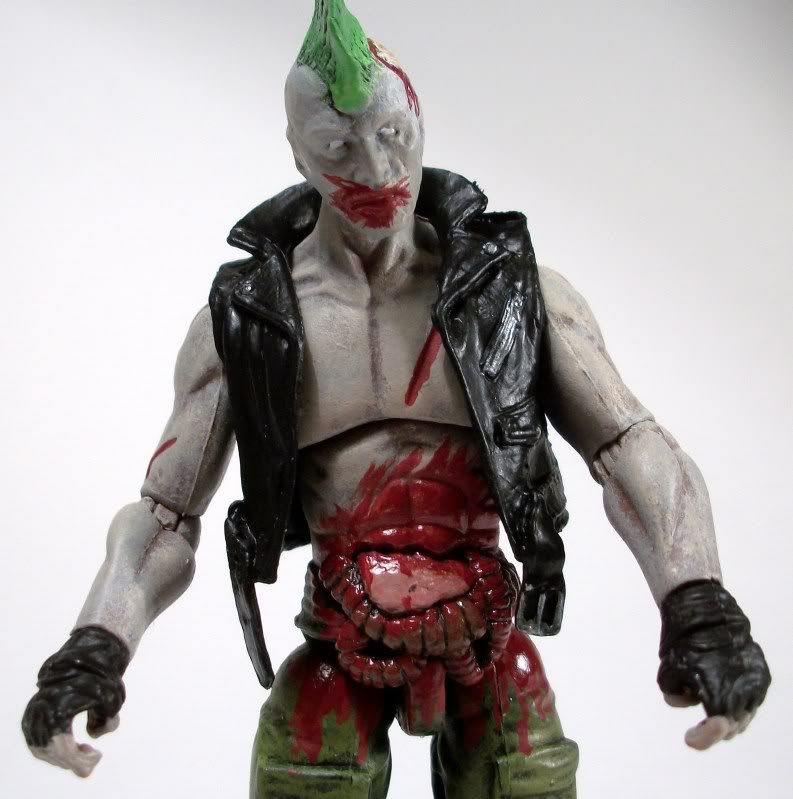 Then I sculpted some skin pulled back on his head exposing the skull underneath. I'm not completely happy with how this turned out, but I still like it.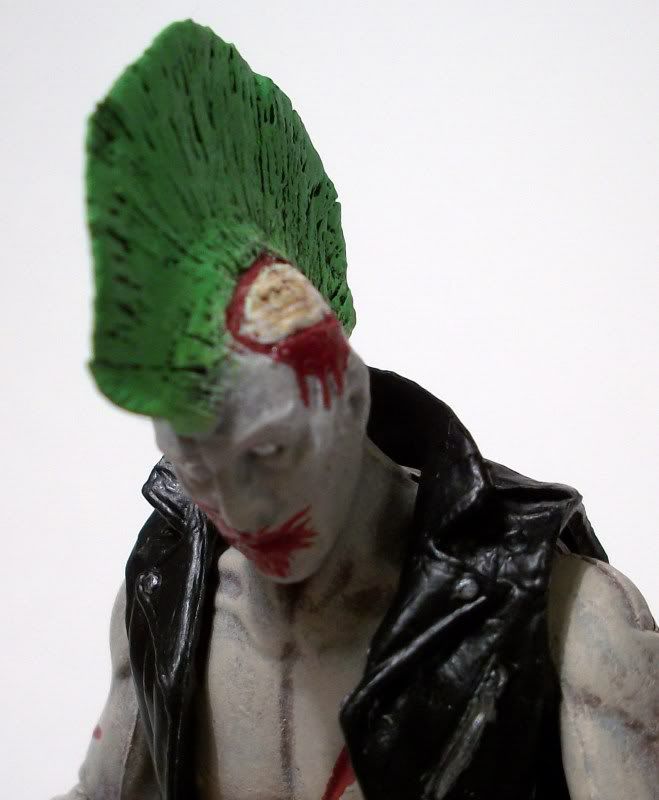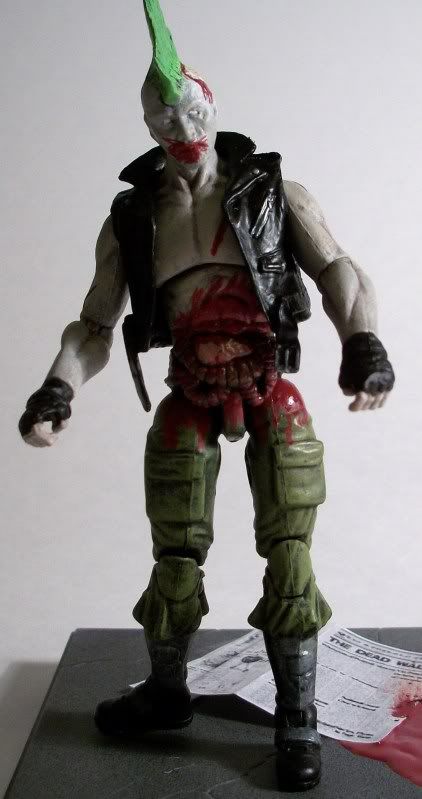 Now we go back to the 60s. I am really Happy with this one. The main thing I wanted to go for with this one was limited blood and black and white. I did my best to make him just look like a guy in bathrobe pretending to be a zombie.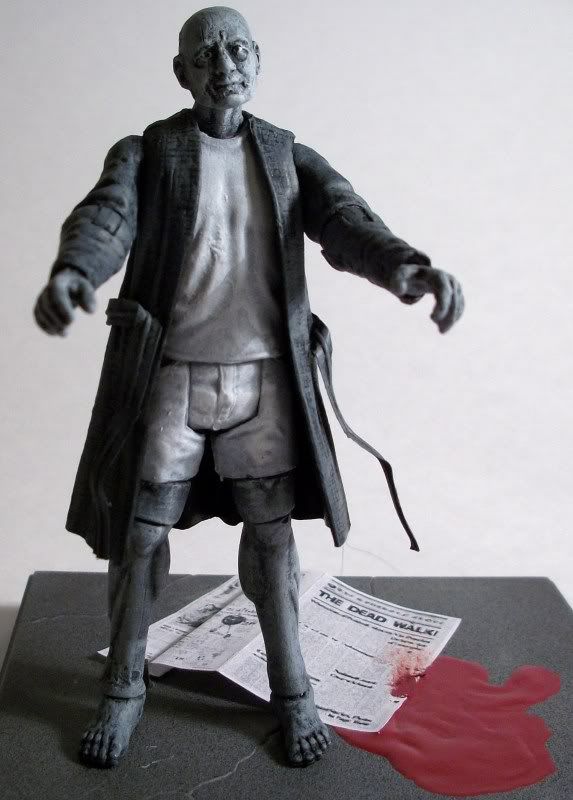 I was really unsure of how the paint job was going to turn out, but I have to say I am more than happy with it. I had to do a lot of chopping and gluing to get the base figure together, but I think it was worth it and he actually came together really quickly. I finished him in one night which I believe is a first for me.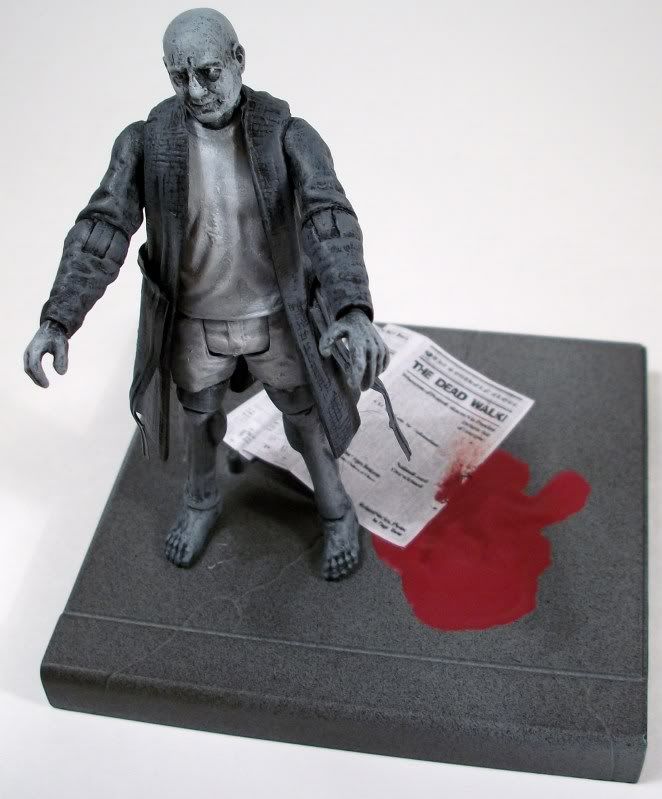 Here's some cool pictures I took that totally aren't just an excuse for me to play with my toys and set them up in little scenes. That would be childish.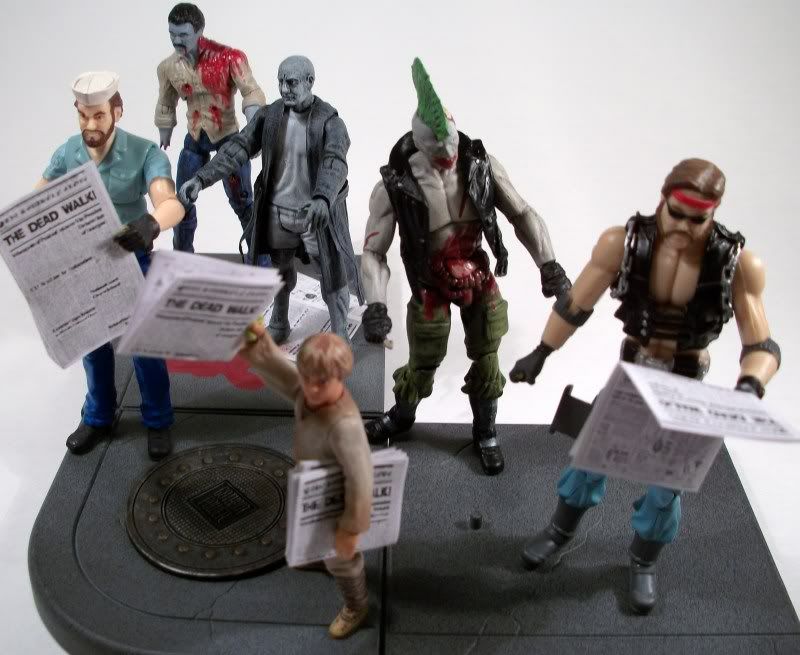 I made the newspapers by finding some images and resizing them online. The back page actually has an article about Ted Bundy, not that you can really tell, but I thought I'd throw in in there.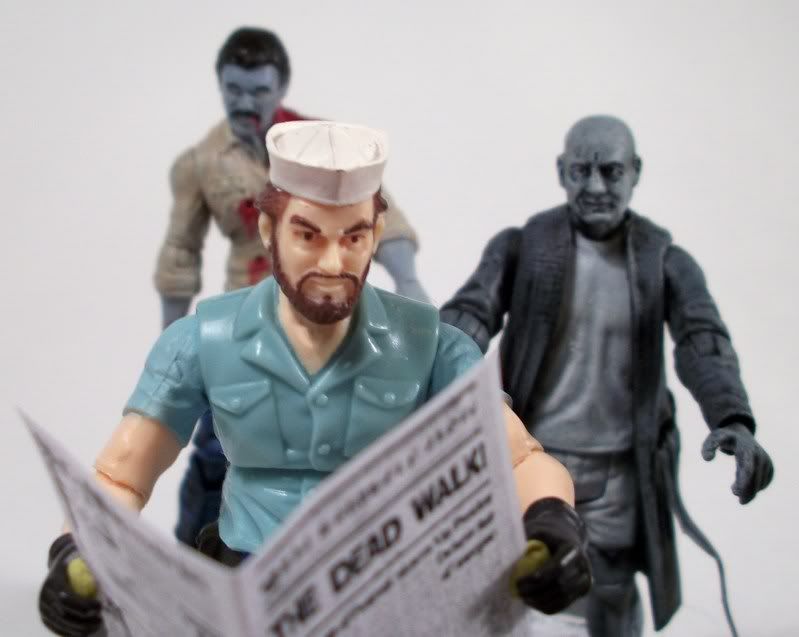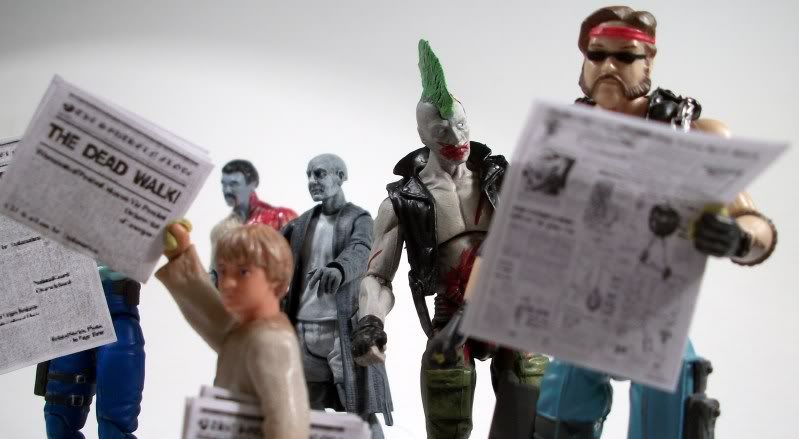 Well that's all the flesh eating fun for today. Check back later as I'll have an update about an award that was passed on to me by my good buddy at http://gutsandgrogreviews.blogspot.com/. I'm still working out my responses so I'll hit you guys up later.
Biznitch you later skaters-
Jacob