What more could you want. Well I think I finally got my groove back. I've got three new figures to show you and hopefully I'll have a big Halloween reveal later this week. I'm going to try and make all my customs the rest of this month Halloween appropriate in some way or another and yes that means there will be some more blood and guts. Alright on to the figures.
First up is The Master of Puppets. Anyone who knows me knows I love Metallica and this is one of their best songs.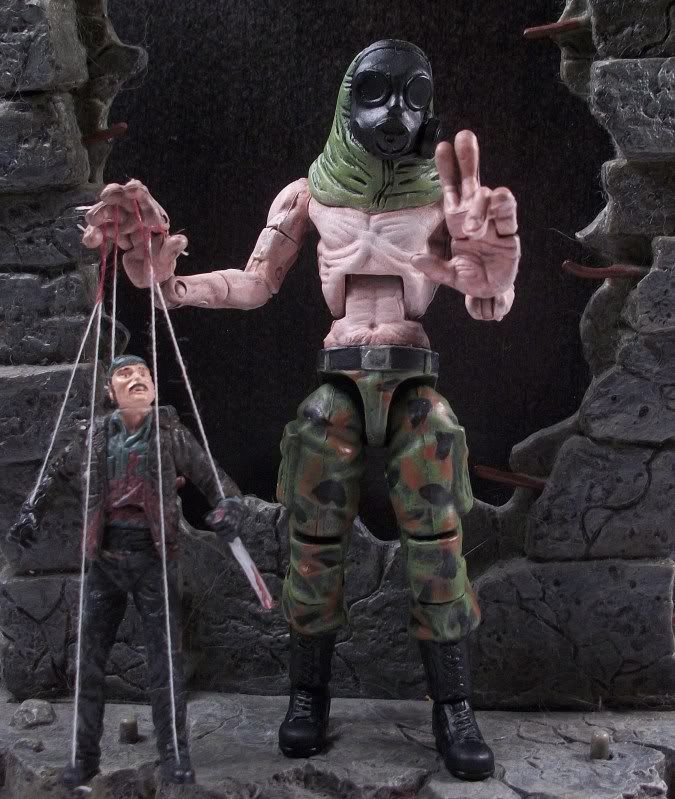 I completely sculpted the hood around the gas mask. I think I'm going to start incorporating more sculpt work into my customs.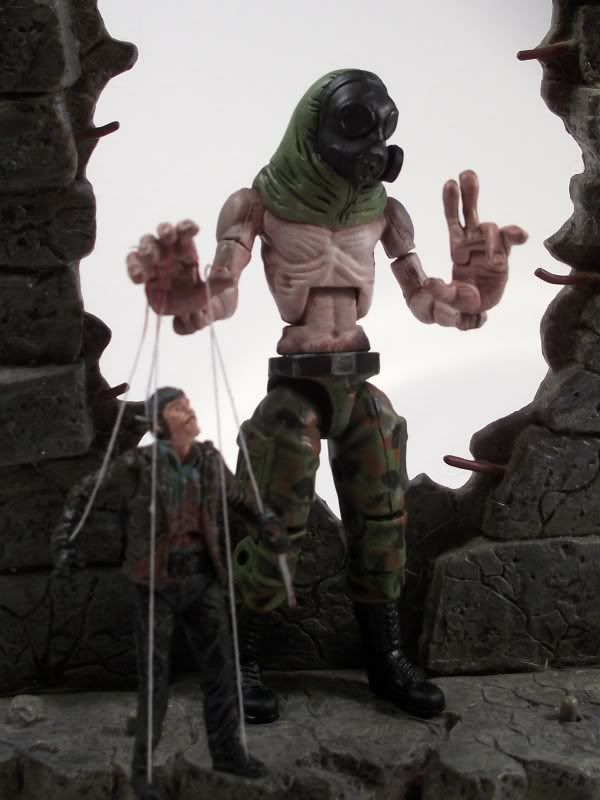 Next we have Invincible. In case you can tell I'm a little gay for Robert Kirkman. He basically shits gold as far as I'm concerned.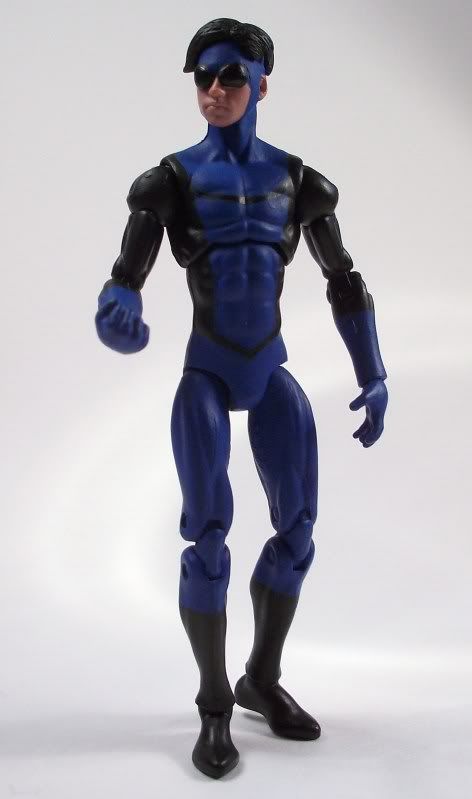 If you haven't read this comic I highly recommend it. I'm a little burnt out on straight up super hero comics, but not this one. It's fun, interesting, funny, and just a little overly violent.
This guy ended up being a little tougher than I expected, but turned out well.
Last, but not least is this guy. I was bored and having trouble getting motivated so I threw this together.
I figure he's "that guy" you see at every comic book convention. He captures both the best and worst thing about conventions.
Well that's it for now, but stay tuned. Same bat time... Same bat channel...