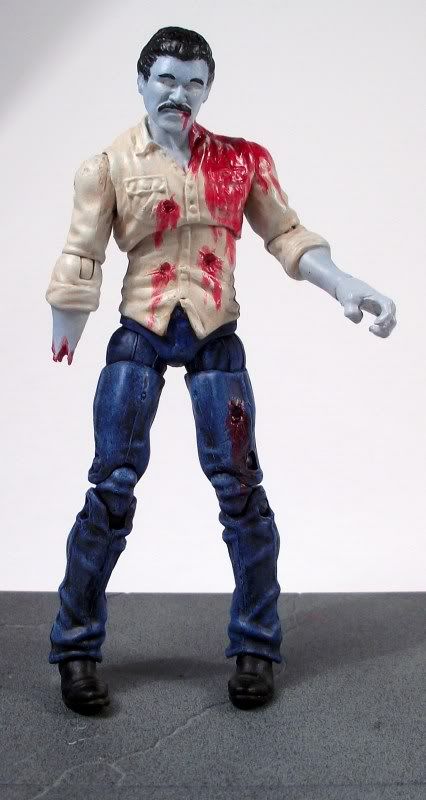 I finally finished a new custom. I have been really unmotivated lately. All it took was a weekend of being broke and stuck in the house to get me off my ass and working on my customs.
My new figure is a 70's style zombie. I'm going to go through and make a zombie for every era of zombie movies. This one comes straight out of the 1970s. I tried to capture the style of the time.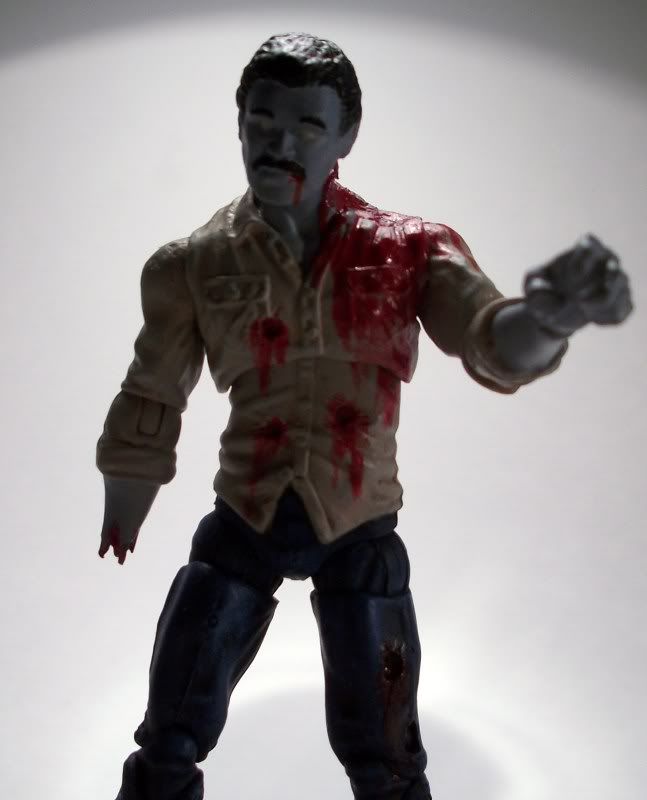 I gave him a blueish gray skin tone and kept the blood a bright red with a high sheen. I also tried to keep the gore in line with the style of the time. Plus he has a mustache so you know he's from 70s.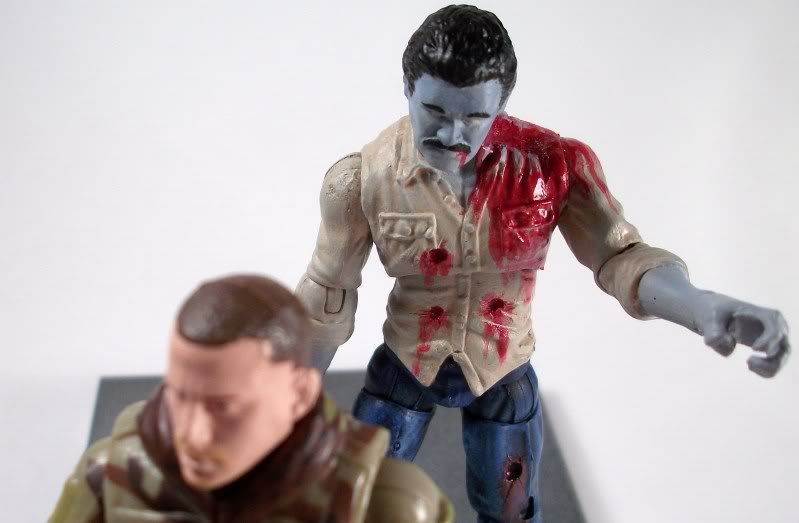 I'm really happy with him. I can't believe it took me this long to make a zombie figure, but there will be more soon. I think I'm going to tackle the 80s next. I really want up the gore on that one.
Thanks for reading and hope ya dig it. I'll have a new post tomorrow with a couple of older customs that I finally took some better pictures of.
-Valhalla awaits